Tuesday, 25 October 2022 – Adelaide, South Australia – Silentium Defence, the global leaders in passive radar today launched a new, world-first, category defining 'observatory-in-a-box' capability for improved Space Domain Awareness and Space Traffic Management globally.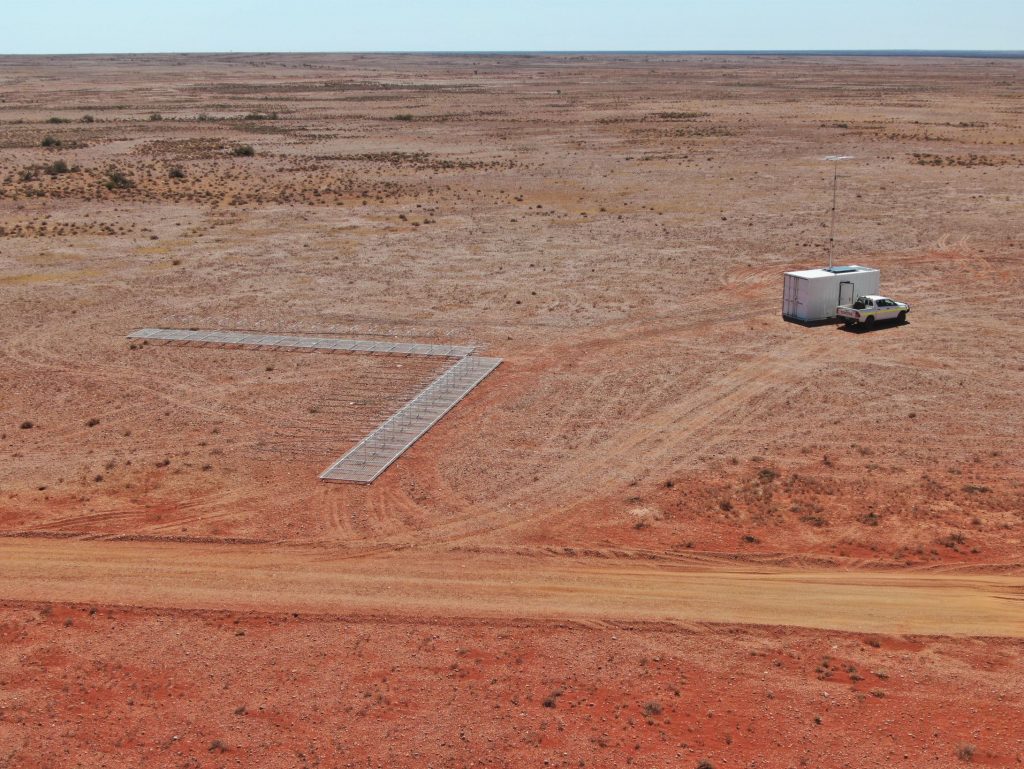 Designed and built in Australia, the deployable observatories combine Silentium's powerful, full-field-of-view, MAVERICK S passive radar for detection and tracking of objects in Low-Earth-Orbit, with custom built, off-grid cabins for rapid, covert surveillance of space, anywhere in the world.
Dr James Palmer, CEO Silentium Defence said of the launch, "this solution addresses the biggest challenge in low-earth-orbit observation to date.
"Existing radars and observatories are high-cost, fixed infrastructure assets that can take years to build and cost tens to hundreds of millions to bring online and operate.
"Low-earth-orbit has never been more dynamic, congested and contested than it is today, and this trend is set to continue. That environment demands more agile, deployable solutions that can be dropped in and switched-on whenever and wherever you require surveillance of the sky, up to low-earth-orbit, and everything in between.
"That's why we've built our rapid, deployable 'observatory-in-a-box.' Taking all the advantages our MAVERICK S has to offer, including low-cost and covert surveillance, and adding rapid deployment without constraint, to enable more agile and accurate data collection for more informed decision making in air and space."
Silentium's 'observatory in a box' combines the low-power consumption, light-infrastructure, and zero-emission benefits of the MAVERICK S with its unique full-field-of-view detection and tracking capability to enable comprehensive, covert surveillance across the widest arc of space anywhere you switch on.
Deployed from cabin to operational in a few short hours, the observatories can act as independent sensors in strategic locations or can be networked to provide custody across wide areas of operation.
Kim Scott, defence industry expert and Chair of the Board of Directors, Silentium Defence said, "Low-earth-orbit has never been more contested and dynamic than it is today. Exponential increases in new resident space objects combined with a deteriorating geopolitical landscape makes for a high-risk and high-stakes operating environment.
"Gaps in catalogued data and arcs of space we can't currently watch offer greater opportunity for nefarious activities that put our critical space-based services and assets at risk.
"Smart, agile, cost-effective solutions that can fill gaps in current capability and support targeted operations are precisely what's needed to ensure safe and sustained access to space. That's what this capability offers, and it is what the market needs."
Ends
Media Contact: Kate Hines, kate.hines@silentiumdefence.com.au, +61 413 070 925
About Silentium Defence
Silentium Defence is a global leader in the design and deployment of complex passive radar surveillance systems for high end customers. An Australian owned and operated Small to Medium Enterprise we provide the products and solutions that deliver improved situational awareness and increase survivability for Australia's Defence Forces, its allies and civil surveillance customers. Our unique products allow customers to detect without compromise and act with confidence.